Commonly referred to as real estate stocks, real estate investment trusts (REITs) are investment companies that own (and most often operate) income-generating real estate. There are three types of REITs:
Equity REITs: By far the most common (96.1% of all REITs are of this variety), equity REITs own real property (including residential, commercial, and industrial real properties) and produce income from rents.
Mortgage REITs: Only 1.6% of all REITs are of this variety, which lend money to real estate owners and operators and/or acquire existing mortgages and mortgage-backed securities.
Hybrid REITs: 2.3% of all REITs are hybrids, which own real property (as equity REITs do) and mortgages (as mortgage REITs do).
According to the National Association of Real Estate Investment Trusts (NAREIT), approximately 190 REITs are traded on one of the major stock exchanges in the USA. Those REITs list assets in excess of $400 billion. In 2001, Standard & Poor's recognized the importance of REITs to U.S.' equity markets overall when it included REITs in its S&P 500 index.

REITs have a number of benefits:
Performance. This data research table compares compound annual returns of REITs and leading U.S. benchmarks in recent years. In most cases, REITs compare favorably with the S&P 500, the Russell 2000, and the Barclays Capital Aggregate Bond Index.
Dividends. To be considered for pass-through taxation (passing profits to investors without taxation) a REIT must pay at least 90% of its taxable income as dividends to shareholders each year, more than most investments pay.
Diversification. Real estate can be an effective way to diversify your investment portfolio. In contrast to investing directly in real estate that you have to manage yourself, REITs allow you the benefit of real estate investments without the hassles (and potential losses) associated with directly owning real estate yourself.
As always, before you invest, do your homework. Hiring a broker who specializes in REITs is certainly the easiest way, but you can also find reliable information on your own. The NAREIT website and the SEC's REIT web page are good places to start, and this commercial real estate page provides helpful information about the types of real estate in which REITs often invest.
---
Copyright © Zeducorp.
All rights reserved.
For your convenience, certain links will open in new windows.

REITs - Real Estate Investment Trusts Guide
Related Images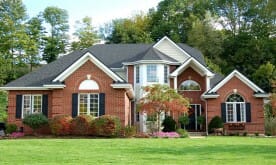 Luxury Real Estate - Brick House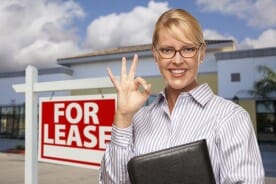 Commercial Real Estate For Lease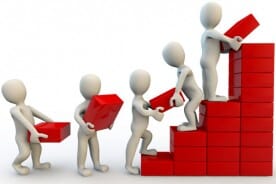 Investment Growth Chart